It is the most beautiful day of your life and why not makes it more memorable by travelling in a brand new stylish vehicle!
We can make your wedding day so special that you will never forget the travel-in-style experience you made to your wedding in one of our finest car selection catered just for you.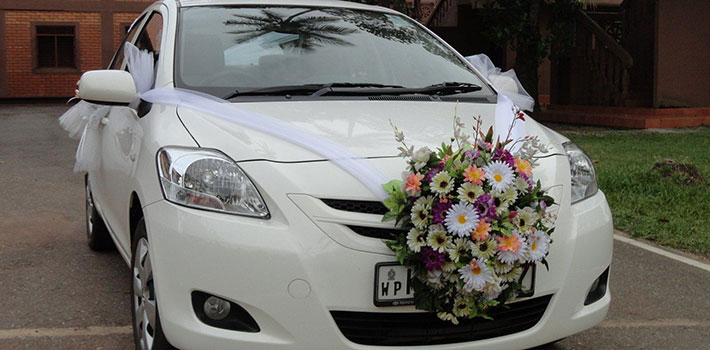 Ontime Cabs is geared with a fleet of luxury styled cars available for weddings and ceremonial functions in all parts of Sri Lanka. We make sure that your wedding day transport will run in a smooth and timely manner and we will take off the burden of your wedding day transportation completely.
Our wedding cars are reserved on one car for one wedding function per day basis which ensures that you do not need to worry about the wedding car handover time because the car will be reserved for your wedding only. Our wide-ranging car fleet ensure that there will always be a second car available in case of an unexpected occurrence.
We understand how time is important on your wedding day, which is why Ontime Cabs guarantee your chosen wedding car to be at your door step on time. There onwards, our professional and courteous driver and our esteemed vehicle will be at your service throughout the wedding and to your honeymoon destination anywhere in the island.
List of Our Wedding Cars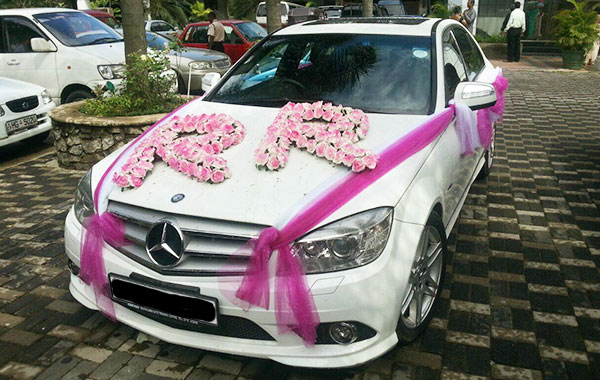 Mercedes Benz c180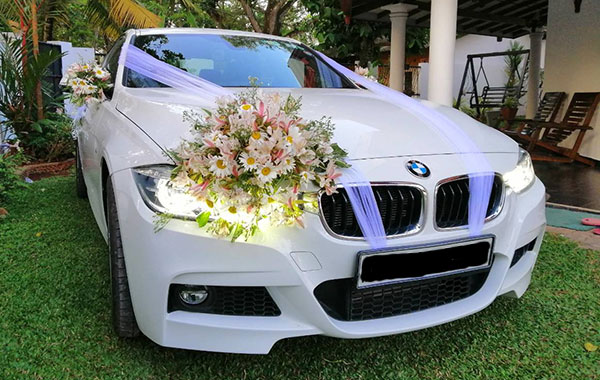 BMW 520d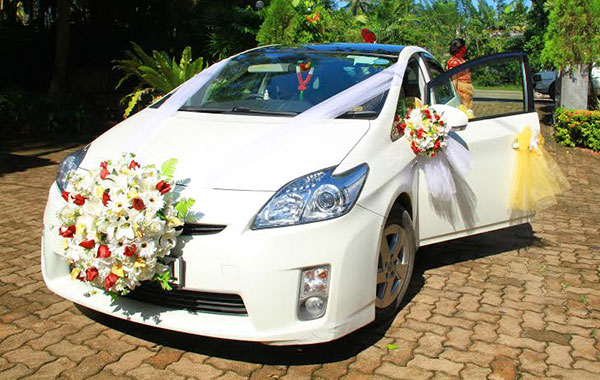 Toyota Prius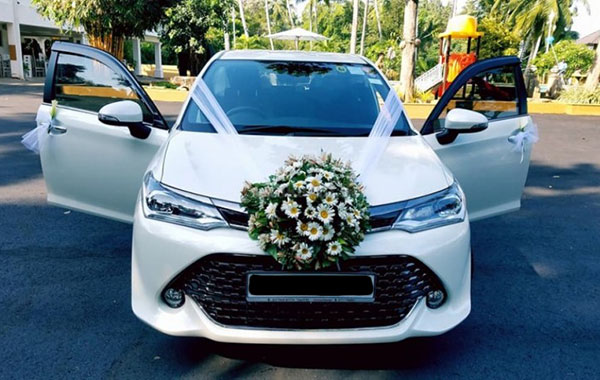 Toyota Axio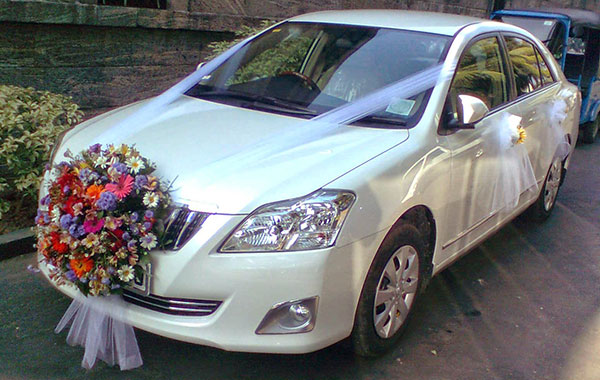 Toyota Premio
Wedding cars are priced at very reasonable and competitive rates thus giving you a splendid quality of service where you will have no doubts when recommending to another to make his or her day so special.